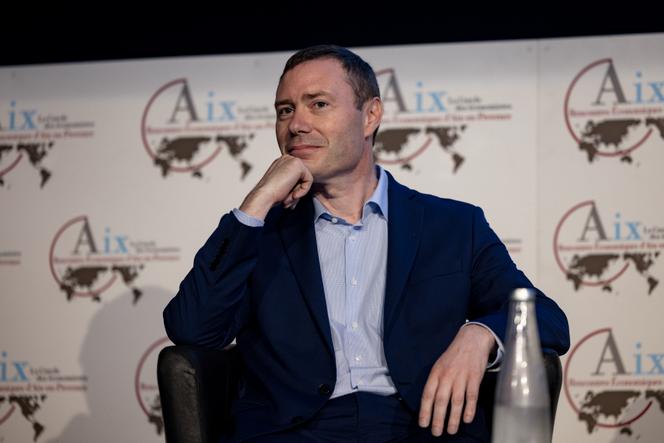 Director of research at the CNRS, professor at the Paris School of Economics and co-president of the Circle of economists, Hippolyte d'Albis is the author of the book Seniors and Employment (Les Presses de Sciences Po, 2022).
Is the issue of demographic aging sufficiently taken into account in economic policies today?
Demography is present in many reflections but it suffers from two opposite and contradictory clichés. The first is that we think of it as a very long-term issue. But that's not true. In ten years, the population over 60 could increase by 2.7 million people, or 14% more than today. Ten years is tomorrow! The second cliché is the idea that demography is a predictable phenomenon. In fact, that's not the case at all.
Demography depends on a number of uncontrolled dimensions, on uncertainties, as we saw during the Covid-19 crisis or with the question of migratory flows, particularly from the European Union – which we do not therefore cannot control –, and those related to departures. The risk is not not to take demographics into account, but rather to ignore the uncertainty linked to its evolution.
How to approach it?
We too often think that the question of aging will be solved with money. When we talk about dependency, for example, we systematically refer to the problem of financing this dependency. But the question calls for much broader answers. Dependency is not just a question of money, it is a whole sector, an industry to be developed: housing to accommodate people, professionals to support them, treat them, and therefore training courses for their provide the right skills…
The question of the attractiveness of the "care" professions is fundamental: it involves salary increases, but not only. It's the same thing for the employment of seniors, a subject that is being talked about a lot these days. It is not only a question of putting funding or rules, but rather of thinking about lifelong training. You have to think about all of this in advance.
Read also:
Article reserved for our subscribers

The aging of the population, a challenge that goes far beyond the problem of pensions
Will France be able to do without immigrant labor to compensate for the retirement of baby boomers?
In France, the share of working people in relation to the total population is 44%. This means that less than one in two people work. This is a figure that should not change much over the next decade, because the increase in the activity of women and seniors more or less compensates for retirements. But 44% is very little and this translates into the fact that the hours worked per inhabitant are lower in France than elsewhere.
You have 31.5% of this article left to read. The following is for subscribers only.